Two styles of evaporators are commonly used in Advantage process liquid chillers. The evaporator is where the process water is cooled during the refrigerant-to-water heat exchanger portion of the chilling cycle.
Brazed Plate Evaporators are used in most Advantage portable liquid chillers and smaller central liquid chillers. Their space efficient shape and high efficiency allows for compact machine design. The non-ferrous construction eliminates rusting and alternating plate design makes the brazed plate evaporator less susceptible to freeze damage when compared with shell and tube evaporators.
Shell & Tube Evaporators are physically larger and heavier than brazed plate evaporators but are more tolerant of fluid contaminants.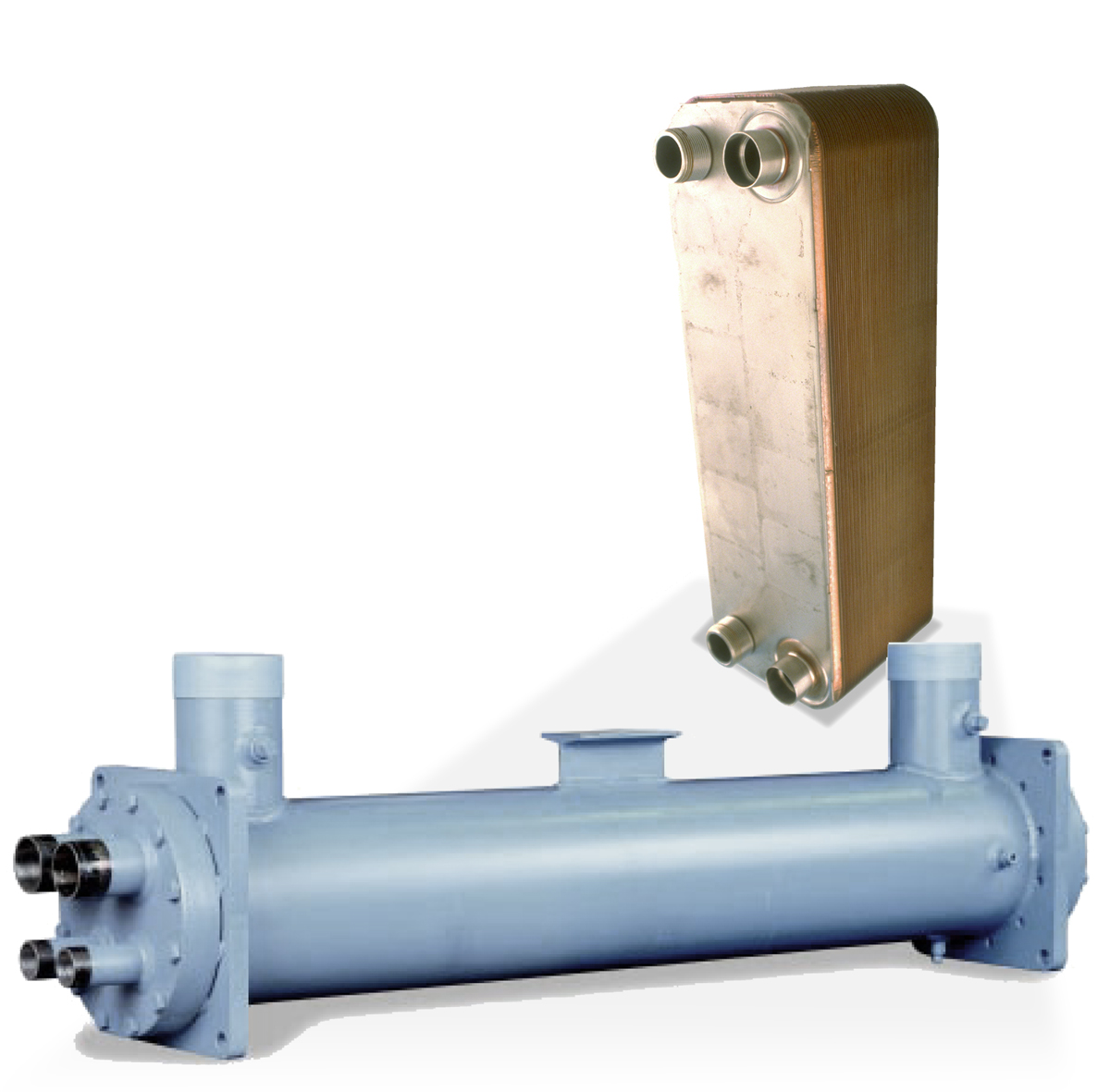 Above: Brazed plate evaporator. Below: Shell & Tube evaporator.
Comparison of Brazed Plate and Shell & Tube Evaporators
Brazed Plate
Shell & Tube
CONSTRUCTION MATERIALS USED
Stainless plates with copper brazing material
Carbon steel shell with copper tubes and baffle plates.
WATER CHANNELS
Alternating plates
Shell
REFREGERANT CHANNELS
Alternating plates
Tubes
For more information about Water Chillers and Evaporators call the Advantage Sales Department at 317-887-0729.